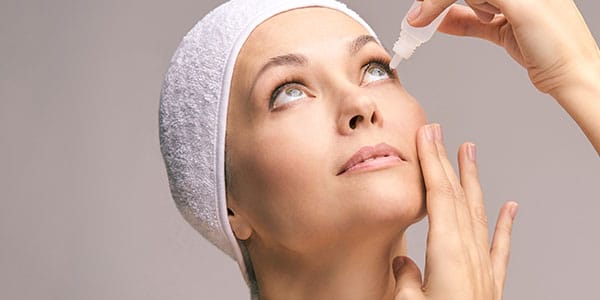 Worried about worsening dry eye?  Ready to add PRP to your dry eye routine?  Schedule your eye exam with Dr. Pantazis, partnered with Hunt Cataract Specialists to offer care in Ocala & The Villages.
What is Dry Eye PRP therapy?
There are a number of studies supporting the use of platelet rich plasma to regrow nerves, blood vessels and other tissues in and around the eye. Several studies have been performed with patients who have been found to not be producing enough tears, also known as dry eye syndrome. This can be done with injections into the lacrimal gland or administering PRP eye drops.  Both may be recommended.  To date adverse no side effects have been reported in literature and our experience.
Can this be used with other therapies?
Yes, artificial tears, prescription medications, IPL and Radiofrequency devices and hormone enhancements can be used in conjunction.
What can I expect from PRP dry eye treatments?
Patients report steady improvement over the course of treatment. Typically, treatment will be broken into 3 sessions separated by 30 days. PRP therapy for the eyes can include injections alone, eyedrops alone or the combination of both. Treatment commonly includes OTC or prescription medications, or other treatments of Meibomian gland dysfunction.
3220 SW 31st Rd STE 301, Ocala, FL 34474
11938 CR101 Suite 130, The Villages, FL 32162
Wednesday
9:00am - 4:00pm