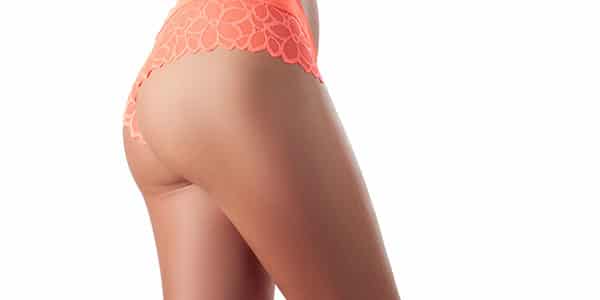 Discover a treatment regimen that's perfect for you with a personalized plan alongside our treatment providers.  Schedule your consultation for fat elimination, muscle building and weight loss.  Learn more about SculpSure by checking out this Q&A panel by Cynosure.
Q: How long will the improvement in my appearance last? 
A: The treated fat cells are permanently destroyed and will not regenerate. SculpSure is intended for those who  maintain a healthy lifestyle, yet experience stubborn fat in treatable areas, such as the flanks, abdomen, inner and outer  thighs, back, and under the chin. As long as significant weight gain is not experienced, you will maintain your SculpSure  results. 
Q: Will my stubborn fat be completely eliminated? 
A: During a SculpSure treatment, fat cells in the treated area are disrupted with heat and naturally eliminated over  time. However, it is unlikely that all fat cells will be removed from the treated area. 
Q: Will I lose weight? 
A: SculpSure is not a weight loss solution, and therefore does not result in weight loss following treatment. 
Q: How soon will I see results after a SculpSure treatment? 
A: Many clients start to see results as early as six weeks following treatment, as the body begins to evacuate the  destroyed fat cells, with optimal results usually seen 12 weeks after your final treatment.  
Q: What kind of results can I expect to see? 
A: Your treatment area will look smaller and more contoured. You may even notice that your clothes fit better! 
Q: Will I see results after one treatment? 
A: Most clients require a series of treatments to achieve the results they desire. Results can be seen at six weeks after  treatment, with optimal results typically seen at 12 weeks.
How SculpSure Works 
Q: Where does the treated fat go? 
A: The destroyed fat cells will be eliminated naturally through your body's lymphatic system. 
Q: How is SculpSure different from other fat reduction procedures? 
A: SculpSure is the world's first FDA-cleared light-based device for non-invasive lipolysis. SculpSure offers versatility  with four applicators, which can be placed in a variety of configurations. Contact Cooling™ ensures a safe and tolerable  treatment for all skin types. Unlike cryolipolysis, SculpSure does not require a painful post-treatment massage, or result  in shelving or shark bites. With SculpSure, the results are natural looking. 
Q: How deep does the laser energy penetrate? 
A: The depth of penetration will depend on the thickness of fat for that individual patient. Internal temperature testing  has shown that SculpSure can heat fat as deep as 3 cm below the dermis. If the fat thickness is less than that, the laser  energy will only target the fat cells, and not affect tissue, muscle, or underlying organs. 
Q: Can SculpSure improve my cellulite? 
A: The potential side effect on cellulite has not been studied in conjunction with SculpSure. 
Q: How does SculpSure induce cell death? 
A: SculpSure is a hyperthermic laser treatment. The laser energy increases the temperature of the fat cells between  42-47°C. Numerous studies have shown, using in vivo, ex vivo and theoretical analysis, that if you increase the  temperature of fat to a certain temperature and maintain that temperature for a period of time, the fat cells will be  permanently destroyed. 
More Options:
TempSure Radiofrequency and SculpSure can be combined for greater results.  Personalized treatment plan upon consultation with our treatment providers.
3220 SW 31st Rd STE 301, Ocala, FL 34474
11938 CR101 Suite 130, The Villages, FL 32162
Wednesday
9:00am - 4:00pm