Aerolase Laser Treatments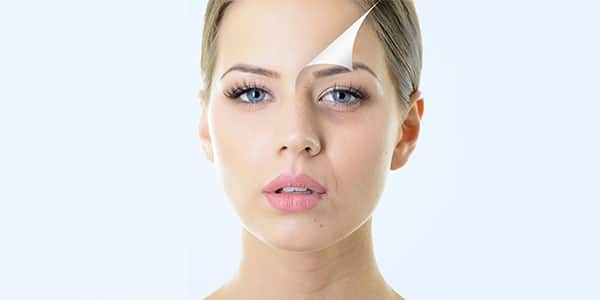 The Aerolase Neo offers technology safe to treat a diversity of skin problems and delivers pain-free rejuvenation.  The team at Vitality Medicine invites you to consult with our licensed providers in Ocala or The Villages for the treatment that's best for you.
The Neo® by Aerolase is a state-of-the-art laser.  The Aerolase Neo can provide a treatment individualized to your needs and skin type, read more about the treatments individualized for your needs with NeoClear and NeoSkin.
A Unique Laser Treatment
The Neo's advanced technology is designed to reach deep below your skin without so much as warming your outer skin. Aerolase developed Neo's 650-Microsecond Technology™, which delivers a rapid pulse that doesn't heat the skin and doesn't cause pain.   No need for cooling gels or topical anesthetics.
As the Neo's energy heats tissues below the skin's surface, it stimulates collagen production. Over time, old skin at the surface sheds and is replaced with collagen-rich skin. Your new stronger, tighter skin smooths away wrinkles and other imperfections.
The Neo uses a wavelength that's absorbed by blue, red, and brown pigments, a treatment commonly referred to as a photofacial. During your treatment, the pigments are heated to the precise temperature at which they break down. Then your body naturally removes the waste and the pigmented area is permanently removed.
Improves tone & texture concerns including:
Fine lines and wrinkles
Sun and age spots
Spider veins
Angiomas
Melasma
Scars
Unwanted hair
Effective treatment of dermatologic conditions including:
Skin lesions
Rosacea and facial redness
Psoriasis
Vascular lesions
Decubitus ulcers
Warts
Nail fungus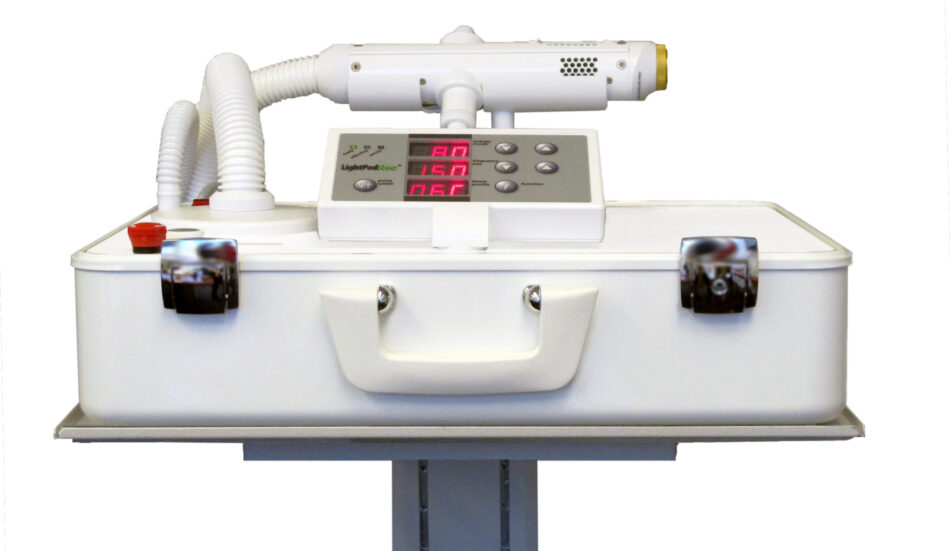 With the NeoSkin treatments, improvement may be seen anywhere from immediately after treatment to several weeks after the first treatment. Typically a session every month for 6 months is required. During the entire course of treatments, patients notice considerable results. This continues for another 6 months after the treatment due to the constant growth of new collagen and elastin.
It is important to realize that there is no way to stop the skin's aging process. Further treatment are often recommended in the future.
Results include firmer and fuller skin.  Both spots of red and brown coloring will diminish.  Skin continues to age, so the importance of sunscreen is always discussed.  Wearing sunscreen will slow any increase of wrinkling, hyperpigmentation and sun damage.
Aerolase Technology; Safe for All Skin Types 
The Neo is the safest laser in the industry for darker skin types or tanned skin. This is because of MicroPulse-1064 technology, which essentially eliminates treatment pain while minimizing the chances of hyper-pigmentation or hypo-pigmentation.  Due to the risks of change in pigment, patients with Fitz IV-VI are treated very cautiously, especially in the facial region.
Ask about laser treatments at your Aesthetic Consultation!  Visit with our experts for questions about your skincare from home products to hormone care.   Skincare treatments at Vitality Medicine are personalized to each patient's needs and desires.
We offer Package Pricing and simple in-office financing to help you meet your goals.
3220 SW 31st Rd STE 301, Ocala, FL 34474
11938 CR101 Suite 130, The Villages, FL 32162
Wednesday
9:00am - 4:00pm