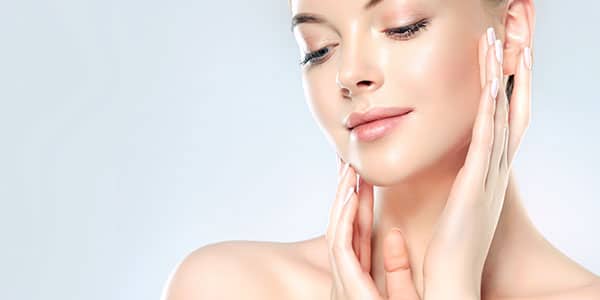 Microneedling is an effective anti-aging treatment, perfect to combine with Platelet Rich Plasma.  Microneedling has become a popular treatment for both patients and clinicians because it is safe and effective for all ages and skin types.
What is Microneedling?
Microneedling is a nonsurgical treatment that punctures the top layer of your skin with tiny needles, creating microinjuries that stimulate your skin's healing response and boosting its natural collagen and elastin production.
It can improve skin tone, reduce pore size, and fade scars and stretch marks by stimulating collagen and elastin formation.  We provide a post procedural treatment that has been clinically proven to enhance the treatement effects. Microneedling can give the skin a natural more youthful appearance.
Is The SkinPen microneedling device FDA approved?
Yes. SkinPen by Bellus Medical is the first Microneedling device cleared by the U.S. Food and Drug Administration, clinically proven to safely and effectively treat facial acne scars for ages 22 and up.
Microneedling With PRP?
Vitality Medicine now provides microneedling with PrP and other PRP procedures. These are safe and effective way of decreasing the signs and symptoms of aging. There are no foreign materials. No drug interactions. No drug sensitivities. The healthful growth factors found in one's own blood are concentrated and administered.
When is PRP used with microneedling?
Platelet Rich Plasma or PRP is used to further enhance the benefits of Microneedling. The platelet rich plasma (PRP) concentrated from the patient's own blood is messaged into the skin openings created by the Microneedling device.
As an added bonus the PRP speeds up recovery.
For most people, normal activities can be resumed after 24 hours.  For each individual patient, a pre-procedure and post-procedure skincare routine is recommended based on your skin type. A series of 3-9 treatments may be recommended, based on your desired outcome, and can be scheduled 4-6 weeks apart.
Ask about Package Pricing!
3220 SW 31st Rd STE 301, Ocala, FL 34474
11938 CR101 Suite 130, The Villages, FL 32162
Wednesday
9:00am - 4:00pm