TempSure Envi Radiofrequency Skin Tightening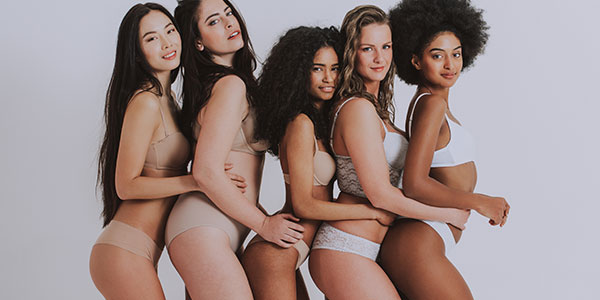 No matter how well you care for your skin, sooner or later, the years catch up to you. One day you look in the mirror and see wrinkles or loose skin that show your age. Alethia Pantazis, MD, at Vitality Medicine can help you smooth away wrinkles and diminish cellulite with the TempSure™ Envi. This gentle yet exceptionally effective radiofrequency treatment can tighten skin on any part of your body. To schedule an appointment, call the office in Ocala and The Villages, Florida, or book an appointment online.
TempSure Envi Skin Tightening Q & A
What is TempSure Envi?
The TempSure Envi by Cynosure is the first radiofrequency device approved to provide full-body skin tightening. This specialized technology can smooth away wrinkles anywhere on the body, from the delicate skin of the face, to the chest, abdomen and legs. Tempsure Radiofrequency is great for reducing the appearance for cellulite.
How does TempSure Envi rejuvenate and tighten my skin?
TempSure's radiofrequency (RF) waves safely pass through your skin to reach the supporting connective tissues below the surface. As RF energy heats the targeted tissues, it produces two key reactions: Tightening the existing tissues and triggering the production of collagen and elastin.
The first reaction produces an immediate skin-tightening effect. Although it's short-lived, tightening the existing tissues gives you the satisfaction of experiencing a quick, noticeable improvement.
Longer-lasting results occur from the boost in collagen and elastin. Your body naturally sheds old skin at the surface, then new skin that develops in deeper layers of the skin gradually migrates upward, eventually building fresh skin.
As collagen- and elastin-rich skin reaches the surface, your new skin is stronger, tighter, and more resilient. This healthier skin naturally smooths away wrinkles and helps prevent new wrinkles from forming.
How does TempSure treat all body areas?
The TempSure has innovative features that give it the ability to safely and effectively treat different areas of your body.
During RF treatment, the hand-piece comes into contact with your skin; ensuring the RF waves reach deeper tissues.  TempSure offers different sized hand-pieces designed for specific body areas.
Each hand-piece has a built-in sensor that continuously monitors the temperature of the targeted tissues. When the tissues reach the optimal therapeutic temperature, the sensor activates a timer to be sure that you receive treatment for the proper length of time and at the consistent temperature needed to achieve results.
Who is a good candidate for treatment with TempSure?
Virtually everyone is a good candidate. If you have wrinkles, cellulite, or loose skin; you can consider skin rejuvenation using Radiofrequency. It's safe for all skin types and there's no downtime after the session! The majority of patients find this treatment very relaxing.
More Options:
TempSure Radiofrequency and Warm-Scupting (link to SculpSure page) can be combined for greater results for fat reduction, skin tightening and improvement of skin tone. Ask about our package pricing!
Please call Vitality Medicine today at 352-804-2397 for a consultation or more information.
3220 SW 31st Rd STE 301, Ocala, FL 34474
11938 CR101 Suite 130, The Villages, FL 32162
Wednesday
9:00am - 4:00pm