Hair Restoration With PRP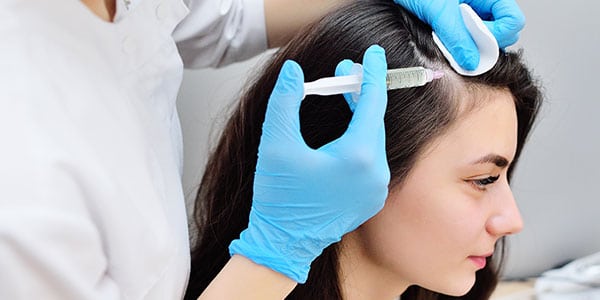 Hair Restoration With PRP Q & A
What is Hair Restoration With PRP?
This is a natural safe way to regrow hair that has been lost and maintain hair that is thinning.We combine vitamins, and Platelet Rich Plasma and microneedling with current medical therapies. Stem cells and their growth factors are often added to boost the effects of your own growth factors.
What can I expect?
Hair regrowth is typically noticed in 4-12 weeks with the full effects at 6 months.
How many treatments will I need?
Women typically respond well to one treatment. Men usually need 2 and sometimes 3.
Can other hair growth products be taken with this?
Yes as long as they do not inhibit the needed inflammation in the initial week.
Please call Vitality Medicine today at 352-804-2397 for a consultation or more information.
3220 SW 31st Rd STE 301, Ocala, FL 34474
11938 CR101 Suite 130, The Villages, FL 32162
Wednesday
9:00am - 4:00pm